9 signs that you are addicted to the news!
Experts say that the first step to overcome a problem is admitting you have one, and we admit - we have an addiction to reading news! - This week we were talking at the office and we discovered 9 signs that make you a potential news addict. Are you at risk?
Sign #1: Compare the same article in 20 different sources. Admit it: you've done it. When you are addicted to knowledge, nothing stops you. You have to check all the details and understand all the backgrounds of everything. You are obsessed with don't let anyone fool you, and even less the media.
Sign #2: The very first thing you do when you wake up is check all the breaking news on your phone (which is always under your pillow). In your mind nothing happens until you read it, so you do a favor to the world and you read all the news as soon as possible.
Sign #3: Watch the newscast while you're reading the news on your phone. Yes, you need to confirm, in real time, if the weather guy knows about what he is talking about.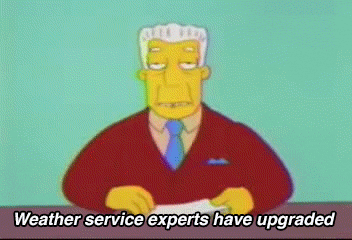 Sign #4: You are your family's journalist. No matter if you studied contemporary dance or medicine, in all your WhatsApp groups you are the responsible of keeping your family and friends updated about who won the elections or tell them if Angelina Jolie adopted another child.
Sign #5: When your Facebook profile has more news than kittens videos shared. If this is happening to you, be careful! You are walking in a dangerous zone. On the Internet when something overpass the kittens videos is because you have a really serious problem. We suggest you to go immediately to the psychologist.
Sign #6: Click "like" on Facebook before reading the news. You haven't read the article but you already know that you are going to like it.
Sign #7: Miss the bus or the subway because you were reading the news on your phone. Sometimes it's better to check only your watch, so stop being late for work!
Sign #8: Reading news on the toilet. Yes, all people do that, but when you have already finished your thing and you are still there sitting for hours, only because you get distracted reading the news, it's a big sign.
Sign #9: You're probably on it right now.
And yourself, do you think you're addicted to reading news? Or are you worried about someone you know it is?